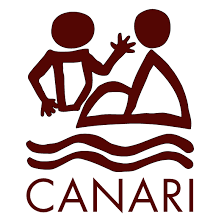 Date Organization was Registered:
March 18, 1986 – Initial registered name "Eastern Caribbean Natural Area Management Program Inc." registered in United States Virgin Islands.
May 2, 1990 – Registered as non-profit in USVI as "Eastern Caribbean Natural Area Management, Inc."
July 30, 1990 – Change of name in Saint Lucia from "Eastern Caribbean Natural Area Management Programme Inc." to "Caribbean Natural Resources Institute (CANARI)"
June 3, 1991 – CANARI awarded 501(c)(3) charitable status in the USA.
December 29, 1998 – CANARI registered as external company in Saint Lucia
April 24, 2001 – CANARI registered in Trinidad and Tobago
October 18, 2005 – CANARI awarded charitable status in Trinidad and Tobago
Country of Registration: Saint Lucia, Trinidad and Tobago, USA
Address of Main Office:
Caribbean Natural Resources Institute (CANARI) 105 12th Street
Barataria
Trinidad and Tobago
Telephone: +1-868-638-6062 / 868-674-1558
Fax: +1-868-674-1788
Email: info@canari.org
Website: www.canari.org
Contact Persons:
(a) Main Contact:
(b) Secondary Contact:
·
Name:
Nicole Leotaud
Anna Cadiz-Hadeed
·
Email:
nicole@canari.org
anna@canari.org
·
executive.director@canari.org
Title:
Executive Director
Programme Director
Caribbean countries in which the organization has offices:
Caribbean countries in which the organization operates or has operated:
Purpose of organization (1 sentence).
Mission: CANARI promotes and facilitates stakeholder participation in the stewardship of natural resources in the Caribbean.
5
Program Areas – give titles and thematic focus:
Under its 2020-2030 Strategic Plan, CANARI's work is organised into four Themes:
Resilience – This theme's goal is to utilise participatory approaches to improve the resilience of communities, livelihoods and ecosystems in the Caribbean to climate change and natural disasters. Principle areas of work:
Ecosystem-based and community-based approaches (EBA/CBA) to adaptation, mitigation and disaster risk management.
Climate proofing natural resource-based enterprises and livelihood resilience.
Research and knowledge sharing and management on climate change and disaster impacts, vulnerabilities and solutions, particularly focused on local and traditional knowledge and practices.
Technical capacity building of civil society organisations (CSOs), local communities and resource users and managers to scale up actions on climate change and disasters.
Mainstreaming climate change and disaster considerations through participatory policy development and planning at community, sectoral, national and regional levels.
Strengthening mechanisms for participatory climate governance and management, including enhancing civil society's access to climate and disaster finance.
Biodiversity and Ecosystems – This theme's goal is to utilise participatory approaches to conserve and sustainably use the Caribbean's biodiversity, ecosystems and natural heritage. Principle areas of work:

Supporting local-level natural resource stewardship.
Promoting landscape-level management initiatives.
Building the health and resilience of Caribbean ecosystems.
Rehabilitating and restoring ecosystems.
Strengthening participatory frameworks, mechanisms and knowledge bases.
Equity – This theme's goal is to promote and support economic development models in the Caribbean that are more inclusive, environmentally sustainable and resilient, with local nature-based enterprises as a key pathway to achieve this. Principle areas of work:
Supporting local community nature-based micro, small and medium enterprises (MSMEs) via capacity building using innovative tools.
6
Creating a more enabling institutional framework to support MSMEs, including via transforming policies, laws, regulations and financing.
Supporting rural community-driven creation or scaling up of viable livelihood options based on the sustainable use of ecosystem goods and services.
Environmental valuation and natural capital accounting.
Promoting transformation to economic development models that are environmentally sustainable, fair in spreading economic benefits, and resilient to climate change and other risks.
Participatory Governance – This theme's goal is to enhance capacity and institutions to support civil society stakeholders to engage effectively and equitably in the governance and management of natural resources in the Caribbean. Principle areas of work:
Civil society organisational strengthening including in the areas of planning, monitoring, evaluation and learning, resources/ capacity, governance, management, and stakeholder engagement and partnerships.
Strengthening governance mechanisms/ frameworks (funding, policy, legal, fiscal, structures, processes).
Voice and advocacy.
Engaging the marginalised and vulnerable (including resources users, gender, resource dependent, poor and disempowered).
Current projects being coordinated by the organization (give titles only):
Critical Ecosystems Partnership Fund: Caribbean islands ecosystem profiling update.
Darwin Initiative: Climate change adaptation in the fisheries of Anguilla and Montserrat.
European Union (EU) – Green Economy Coalition: Creating enabling policy conditions for the transformation towards an inclusive green economy (#GE4U).
Organisation of Eastern Caribbean States (OECS): Development of the OECS Regional Green-Blue Economy Strategy and Action Plan.
Global Environment Facility (GEF) – United Nations Development Programme: Engaging Civil Society in CLME+ CSAP (Caribbean Large Marine Ecosystem Civil Society Action Programme).
EU: Powering Innovations in Civil Society and Enterprises for Sustainability in the Caribbean (PISCES).
United Nations Food and Agricultural Organisation (FAO): Services related to the Diagnostic of the Functionality of Fisherfolk Organisations in Trinidad and Tobago and Suriname.
7
World Conservation Monitoring Centre (WCMC): Supporting decision making and building capacity to support IPBES through national ecosystem assessments in Grenada.
Oak Foundation – CARICOM: Supporting the Implementation of CARICOM'S
BBNJ Preparatory Work Programme: An Integrated Approach to Regional Engagement.
FAO: Technical and advisory services for the generation of large-scale impacts in the Caribbean.
OECS: Development of the OECS Biodiversity and Ecosystems Management Framework and associated Strategic Action Plans.
Inter-American Foundation: Civil society-led solutions for community-based and ecosystem-based disaster risk reduction and resilience in the Eastern Caribbean.
Current projects in which the organization plays a supporting role (give titles only):
EU – United Way: CSOs For Good Governance: Enhancing civil society's contribution to governance and development processes in Trinidad and Tobago
FAO: Regional implementation of a Vulnerability and Capacity Assessment (CC4Fish project)
GEF – FAO: Developing Organisational Capacity for Ecosystem Stewardship and Livelihoods in Caribbean Small-Scale Fisheries (StewardFish project)
GEF – United Nations Environment: Development of a State of the Marine Habitat Report and Regional Strategy and Action Plan (CLME+ Project)
FAO: Climate Change and Poverty Nexus for Enhancing Resilient Fisheries Livelihoods and Food Security
Participation in Caribbean regional inter-governmental arrangements:
Observer to the OECS Council of Ministers for Environmental Sustainability · MOU with the OECS Commission
MOU with the Caribbean Community Climate Change Centre (CCCCC)
Participation in Caribbean regional programs:
Caribbean or global organization(s)/partnership arrangement(s) in which your organization is a member:
Nature Caribé
GEF-CSO Network
8
Participation in Caribbean or global information networks:
Information systems maintained by your organization:
Current number of staff: _13_ Full time  _2_ Part time                _0_ Voluntary
Information Updated:                December 23, 2019